Health benefits of Kerala spices
Kerala is a tropical paradise home to some of the most biodiverse ecosystems on earth. The state is also known for its natural health remedies steeped in Ayurveda and Tamil Siddha traditions. One such remedy is the use of Kerala spices to improve health. This blog post will explore some of the health benefits of spices and why you should include them in your diet.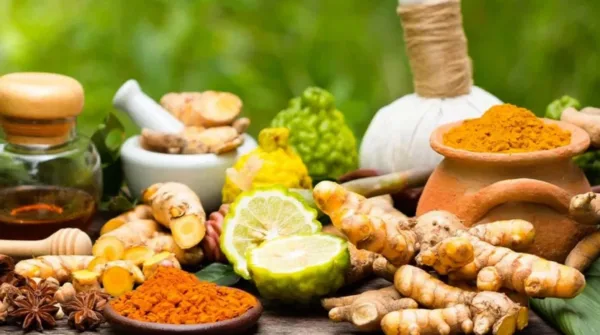 Spices and heart health
Spices are used in many cultures for both culinary and medicinal purposes. Some of the spices that have been traditionally used in Kerala include cardamom, cinnamon, cumin, ginger, and turmeric. These ingredients have been traditionally thought to have health benefits due to their various components.
Cardamom is a spice that is commonly used in Kerala cuisine. The Benefits of cardamom include improving digestion by promoting gut bacteria activity and reducing inflammation. Also, cardamom benefits have anti-inflammatory properties and help to reduce pain caused by arthritis or other joint conditions. The benefits of cinnamon are also popular in Kerala. It can help improve blood sugar control and regulate blood pressure levels. Cinnamon benefits also provide anti-inflammatory properties and have been shown to help treat digestive problems such as diarrhea and constipation.
Spices and weight management
Spices are a popular weight management tool because they are high in antioxidants and other health benefits. While some spices are expensive, others can be found at most grocery stores. When selecting a spice, consider the type of dish it uses and the flavor profile you prefer. Here are the health benefits of species:
Cumin: Cumin seeds are used in traditional Indian medicine to treat various health conditions. These seeds contain terpenes, which are chemicals that have anti-inflammatory and antiviral properties. Cumin is also known to reduce anxiety and stress levels. In addition, research shows that cumin seeds improve digestion and boost the immune system. There are several cumin health benefits as it helps prevent cancer and heart disease. In addition, cumin has anti-inflammatory properties, which can help reduce inflammation and ease pain symptoms.
Cinnamon: Cinnamon is high in antioxidants and can help lower blood sugar levels. It also helps suppress appetite and promote healthy digestion.
Fennel seeds: Fennel seeds uses in the food and as a medicinal herb. Fennel seeds are a great source of dietary fiber, potassium, magnesium, and Vitamin C. Fennel seeds can help lower blood pressure, regulate heart rhythm and improve digestion. Fennel also has anti-inflammatory properties that can help reduce pain and swelling.
Spices and digestion
Spices have been used in cooking for thousands of years and are thought to have health benefits. In particular, spices are thought to improve digestion.
Coriander and fennel seeds are two of the most popular spices in Kerala cuisine. They are used for their unique flavor and aroma and have various health benefits.
Coriander seeds benefits are high in antioxidants, which help protect the body from damage caused by free radicals. Fennel seeds are also high in antioxidants, folate, magnesium, and vitamin B6. These nutrients can help improve digestion and boost the immune system.
Coriander benefits can also help to relieve stomach upset and constipation. Their volatile oils can stimulate digestive juices and break down food particles in the intestine. Fennel seeds uses help to ease congestion and restore regular bowel function.
Some other common spices used in cooking include pepper, cumin, cinnamon, ginger, garlic, and turmeric. These spices help to stimulate the digestive system and improve the absorption of nutrients. They can also help relieve nausea and vomiting caused by a poor appetite or sickness.
Spices and brain health
Spices have been used as spices and flavorings in food since ancient times. There are many spices health benefits.
Some common beneficial spices for brain health include turmeric, cinnamon, cardamom, and cloves. All of these spices have anti-inflammatory properties that can help reduce symptoms of conditions such as Alzheimer's disease or dementia. Additionally, these spices have antioxidant properties that protect the brain from damage caused by free radicals.
Conclusion
Kerala is blessed with a rich biodiversity home to various species with health benefits. Five of the best-known Kerala spices health benefits: turmeric, ginger, neem, rosemary, and lavender. Traditional medicine has used these plants for centuries to treat various ailments. Their holistic approach to healthcare has helped make them some of the most popular herbal remedies in the world. If you're looking for ways to improve your health and reduce your risk of chronic diseases, consider incorporating one or more of these Kerala species into your regimen.