Kerala Savories Combo for Snack Lovers
Kerala is a beautiful state in India with a rich cultural history and a wide variety of delicious foods. Kerala savories, from banana chips to spicy murukku, provide a delicious rush of flavor that every snack fan is sure to enjoy. In this article, we'll learn about Kerala's savory treats, sample their many flavors, and find out why they're the best option for snack lovers around. 
When it comes to satisfying your cravings for Kerala savories, the easiest and most convenient way is to buy Kerala snacks online through trusted platforms that offer a wide selection of mouth watering options for online shopping, ensuring that you can enjoy the delectable flavors of Kerala snacks from the comfort of your home with just a few clicks. 
Why Choose Kerala Spices Online for Kerala Savories?
When looking for the best place to buy Kerala snacks online, go no further than Kerala Spices Online. Here are some of the many benefits of ordering your favorite kerala snacks buy online from Kerala Spices Online: 
Wide Variety: kerala snacks online: 
Explore and enjoy a broad range of traditional flavors with Kerala Spices Online's extensive selection of online Kerala snacks. Kerala is home to a wide variety of delicious snacks, from classics like banana chips and murukku to more unusual treats. 
At Kerala Spices Online, we guarantee the highest standards of quality in everything we sell. All of the treats are made from scratch using real ingredients and old family traditions. Snacks go through rigorous quality inspections to guarantee that you get delicious, safe, and recently manufactured items. 
Convenient Online Shopping 
You may now buy for your favorite Kerala snacks and spices without leaving your house, thanks to Kerala Spices Online. The website's intuitive design makes it simple to peruse available snack choices, read product descriptions, and place an order. Ordering your favorite Kerala foods is as easy as a few clicks.
When looking for authentic Kerala treats to enjoy at home, go no further than Kerala Spices Online. Customers all across the world have come to trust and rely on them because of their track record of providing genuine and high-quality goods. The site's dedication to its customers and the reliability of its services make it the best option for purchasing authentic Kerala delicacies. 
Whether you're a die-hard lover of traditional Kerala snacks or you're looking to branch out and try something new, Kerala Spices Online is your one-stop shop for all things savory in Kerala. They provide a trustworthy platform to meet your snacking needs and get a genuine flavor of Kerala's culinary pleasures, with a large selection, quality guarantee, easy online buying, and a solid reputation.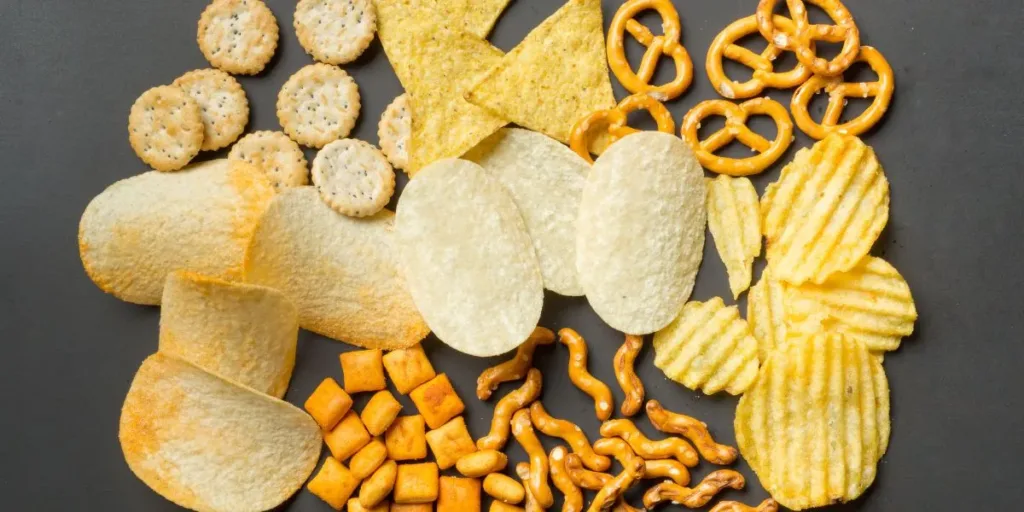 Unveiling Kerala Savories:
Enjoy the authentic flavors of Kerala with the convenience of online shopping for Kerala munchies. From succulent banana crisps to savory murukku and delicate achappam, online platforms provide a vast selection of traditional and modern Kerala delicacies to suit every taste. With only a few keystrokes, you can peruse the extensive selection of treats, read their descriptions, and have your preferences delivered to your door. 
When you purchase Kerala sweets online, you unlock a universe of opportunities. You can now appreciate the rich culinary heritage of Kerala from anywhere in the world, regardless of your location. Trustworthy online retailers ensure the quality and freshness of their products by procuring them from reputable manufacturers who adhere to traditional recipes and employ premium ingredients. 
Embrace the convenience of online purchasing and immerse yourself in the authentic flavor of Kerala's culinary delights. Kerala snacks order online and let your taste receptors savor their authentic flavors. 
Discover Our Kerala Savories Combo:
Explore our carefully picked Kerala Savories Combo to fully immerse yourself in the world of Kerala savory treats. This carefully curated bundle has a selection of delicious bites that represent the best of Kerala's culinary heritage. Each component of the bundle has been carefully curated to provide a unique and satisfying taste experience, from the traditional banana chips to the tangy and spicy combination. If you're organizing a party or just want to treat your guests to a delicious snack, the Kerala Savories Combo is a great option. 
Snack food fanss will find that Kerala savories are a delicious combination of tastes, textures, and traditional recipes. Discover and buy classic Kerala delicacies like banana chips, murukku, and more from the comfort of your own home with the help of Kerala Spices Online. You may quench your need for crunch or salt with one of Kerala's many snack options. These tasty treats may be delivered right to your home, so it doesn't matter where you are. Indulge in the varied and delicious snacks that have made Kerala famous, and learn about the region's rich culinary history. 
In conclusion, the world of Kerala savories is just a few clicks away with the option to buy Kerala snacks online. Embrace the convenience of online shopping and treat yourself to a delightful assortment of authentic snacks that will transport your taste buds to the vibrant flavors of Kerala.