Kerala has a rich history of spice trade that extends thousands of years ago. In the past, traders went thousands of miles to buy spices from Kerala because they were recognised even then for their incomparable quality. Due to its widespread consumption in domestic and international markets, trade in spices is important to Kerala's economy and generates a lot of cash. In fact, Kerala takes great satisfaction in the fact that it continues to contribute a significant amount to the global spice trade. Spices like pepper, cardamom, vanilla, clove, cinnamon, ginger, nutmeg, and turmeric are some of the most popular ones in Kerala. To get access to a healthy community, we offer locally produced, organic, and organically grown spices. includes the most common varieties of cooking spices, masala blends, foods from Kerala, cosmetics, etc. Choose from a wide range of options. As the tastemaker, you will discover everything you need, hand-selected especially to assist you in discovering the greatest spices at the most affordable costs. It begins in the home of spices. Kerala Spices Online is an online seller of spices shops with a wide range of authentic spices from the spices city of Kerala. so Kerala's best quality spices purchase through our online site at an affordable price. Choose from a variety of spices that have been carefully chosen to deliver you the highest quality products at the most affordable pricing.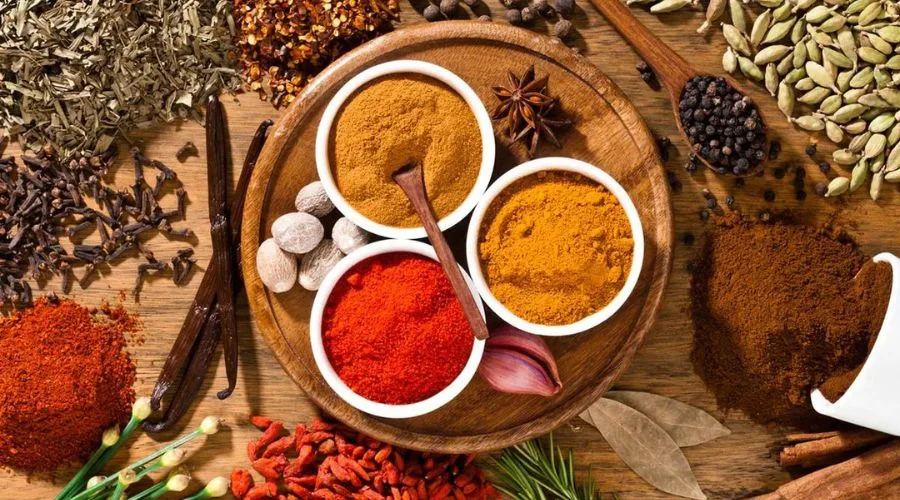 Why choose Kerala spices online
Kerala's exclusivity on spices helped it gain distinction. Kerala emerged as the heart of the global spice trade in antiquity. Kerala's spices are one of its specialties. Both casual and expert chefs can use our selection of natural and organic spices, spice blends, and fragrant herbs. In addition to giving flavour, color, and taste, spices have a variety of health advantages. Spices give the local cuisine of Kerala a distinctive flavor, allowing you to cook with fresh ingredients and goodness. Rich aromas that have been used for a very long time and have diffused all over the world are what make delicious Indian food mysterious.kerala spice online is the best kerala's online spices seller, and they have high-quality spices. Kerala has proven itself as the leading force in tastes. These Keralan spices are nutritious, delectable, and priceless. Kerala is a handbasket of spices, and it will always have a special relationship with them. Nearly all varieties of spices, even lesser-known ones like white pepper, vanilla, and mace, are farmed, eaten, and exported far beyond the ocean and the nation.