Spices Box
Spices boxes
Spices Boxes are specially designed for gifting purposes. It Contains verities of spices from Kerala. It includes cardamom, black pepper, white pepper, clove, nut mace, nutmeg, ginger, cinnamon, star anise, etc.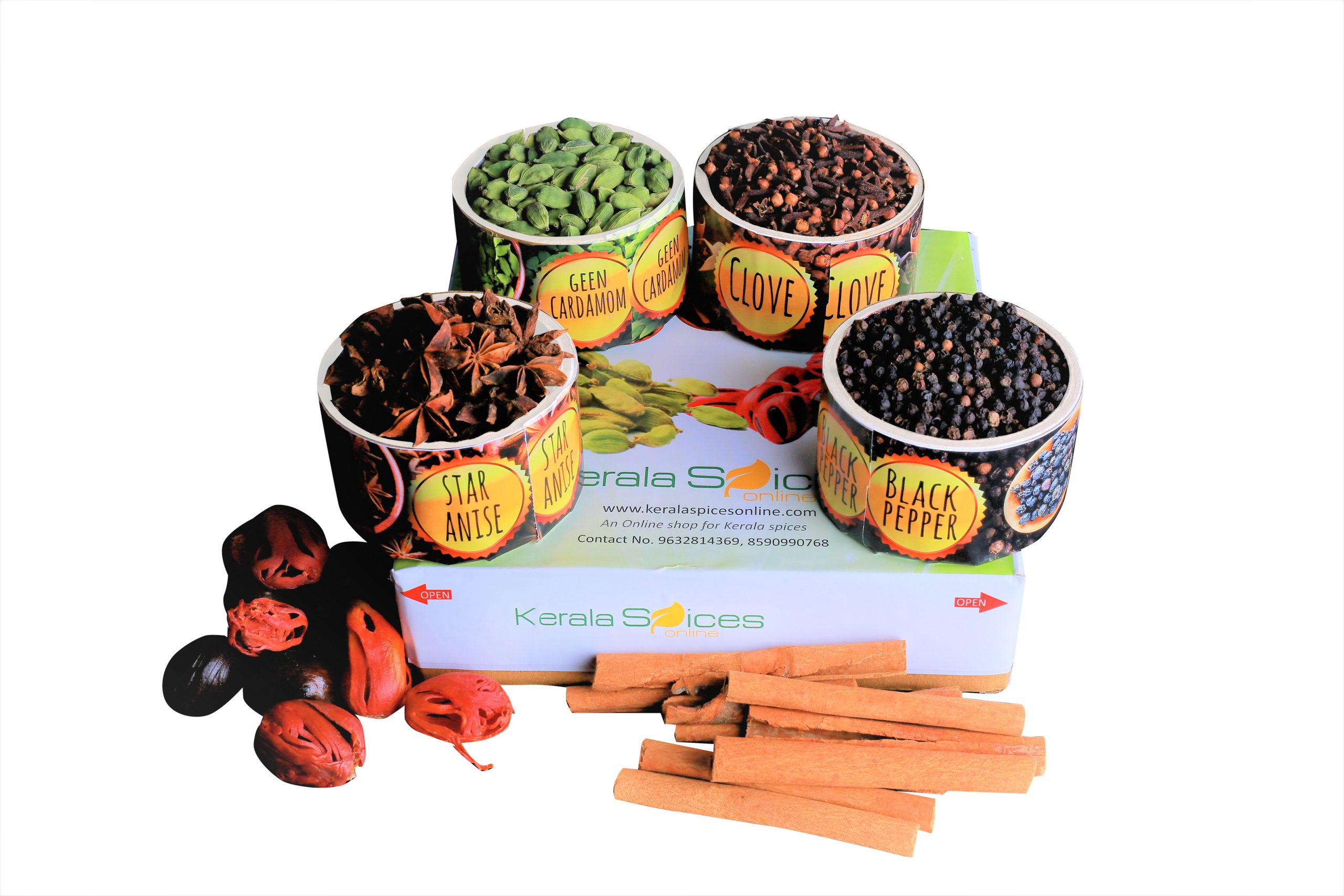 Show Filters
Showing 1–12 of 19 results
Showing 1–12 of 19 results
Types of boxes
Wooden boxes
The plastic Spices container box.
Spices are kept in Eco-friendly Palm leaf plates made from the leaves of "Adaka Palm" (Malayalam name of Areca nut palm).
Single spice box( Only one spice inside the box cardamom box, pepperbox, etc).
Spices in Carton boxes( Specially designed and eco friendly packing
Quantity varies according to the size and structure of the box
Uses of our spices box
First of all, it is been used for giving as a gift on occasions like Diwali, birthday gift food lover, food blogger, mom, etc
Another use of this box is corporate gifting to their guests
Because of its container and divisions of Wooden and plastic spices boxes, it can use in Kitchen to keep spices.