Difference between Green Cardamom and Black Cardamom
Knowing the difference between green and black cardamom is essential for any Indian who wants to cook authentic Indian food! so if you want to learn more about green and black cardamom, its usage, prices, and benefits, keep on reading this article.
Green cardamom is a spice that's used to flavor many dishes, It's used in savory dishes, such as curries, stews, and meat dishes. In fact, it's often used as an ingredient in curry powder because of its ability to add a pinch of sweetness without adding any sugar. When you eat food with green cardamom, you may be able to taste the aroma of cardamom seeds on your tongue.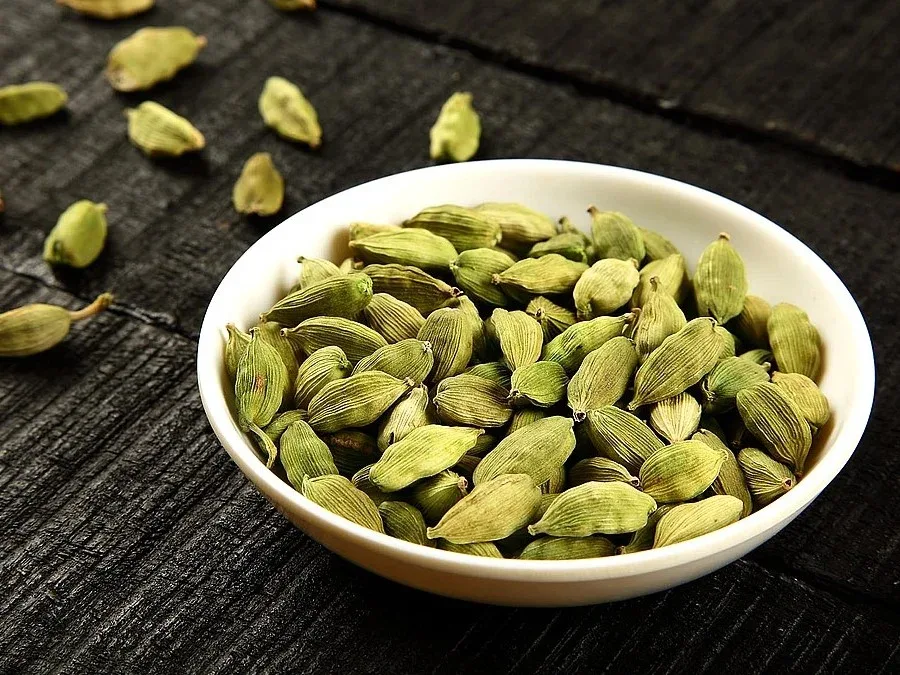 Black cardamom is an aromatic spice that comes from the seeds of the cardamom plant.
The flavour of black cardamom is described as "sweet, warm, and fragrant." It's best used in
baking sweet dishes like cakes and cookies, or in savoury dishes like curries and stews. It
has a unique flavour and scent, both of which are stronger than other types of cardamom.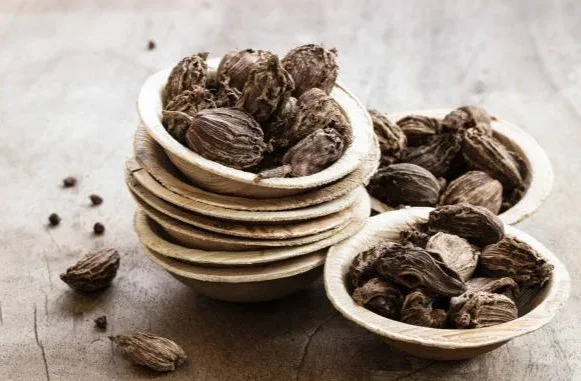 Difference Between Green Cardamom and Black Cardamom
Processing: Green cardamom is different from black cardamom in a few ways. First, black cardamom is usually dried with the help of a fire pit, while green cardamom is usually harvested before it reaches maturity.
Flavour and Usage: The best way to describe the difference between black and green cardamom is to say that black cardamom has a stronger, more intense flavour it can be used to make chutneys, curries, pickles, and other savoury dishes. Green cardamom is sweeter and softer, so it can be used in desserts, ice creams, and fruit-based drinks. Green cardamom can be used both as a flavour and spice but black cardamom is only used as a spice.
Price: Green cardamom is more popular than Black cardamom and green cardamom is the one that is more expensive. Black cardamom is readily available and cheaper compared to Green cardamom.
Benefits: Black cardamom contains a natural compound called thymoquinone, which is thought to have beneficial effects on the heart and blood vessels. Green cardamom contains a similar blend called elemicin, which has also been shown to help prevent blood clots and improve circulation.
The difference in Size: Black cardamom and green cardamom have similar shapes, but their sizes are very different. Black cardamom is typically between 0.5 and 1 inch long and wide. Green cardamom is much smaller, at about half an inch long and half an inch wide.
Growing Regions: Both green and black cardamoms are harvested in India and Sri Lanka. Especially Kerala in India is the most known place for cardamom harvesting. they grow best in warm climates but can survive cold winters if they have enough water during cold spells.
Medical Uses: Cardamom has been used for centuries to treat a variety of issues including nausea, vomiting, indigestion, constipation, pain relief and heartburn. In addition to these traditional uses, green and black cardamom has been used to help prevent blood clots after surgery or during pregnancy.
In this article, we have discussed some key differences between green cardamom and black cardamoms such as their variety, containing nutrients, and top benefits. Green cardamom has health benefits like improving breathing problems, removing inflammation, helping with heart problems, skin repair, and many more health benefits. Black cardamom is mostly used for nice medicated recipes. It is considered a good spice for food taste